Empathy in Decision-Making, Analysis and OSINT
This is a podcast episode titled, Empathy in Decision-Making, Analysis and OSINT. The summary for this episode is: <p>Harry Kemsley and Sean Corbett are joined by Dr Claire Yorke, Marie Skłodowska-Curie Fellow, to discuss the fascinating subject of empathy and why it is so important in decision making, our analysis and open-source intelligence.</p>
DESCRIPTION
Harry Kemsley and Sean Corbett are joined by Dr Claire Yorke, Marie Skłodowska-Curie Fellow, to discuss the fascinating subject of empathy and why it is so important in decision making, our analysis and open-source intelligence.
Today's Host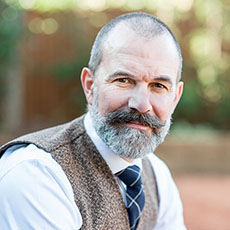 Harry Kemsley
|
President of Government & National Security, Janes
---
Today's Guests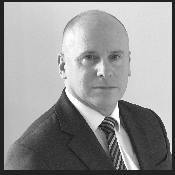 Sean Corbett
|
AVM (ret'd) Sean Corbett CB MBE MA, RAF
Sean Corbett retired from the Royal Air Force in September 2018 after a 30-year career as a professional intelligence officer, where he reached the pinnacle of his profession. He then established a Defence, Security and Intelligence Directorate within a 'new space' geospatial intelligence company, Earth-i, where he advanced innovative Al applications to earth observation data in support of the defence and security sector, and instigated the concept of 'intelligence as a service', leveraging a wide spectrum of publicly available information to answer challenging questions for the community. In October 2019, he set up his own business as a consultant specialising in the provision of strategic advice, commercial intelligence, the space sector, and the optimisation of organisational leadership and change management.
Insight global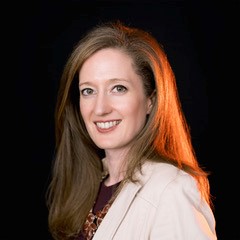 Dr Claire Yorke
|
Marie Skłodowska-Curie Fellow
Claire Yorke is an author, academic researcher, and advisor. Her expertise is in the role of empathy and emotions in international affairs, politics, leadership, and society. In September 2021, she began a Marie Skłodowska-Curie Fellowship at the Centre for War Studies at the University of Southern Denmark, leading a new project funded by the European Union's Horizon 2020 Fund on Empathy and International Security (EIS). Between 2018 and 2020, she was a Henry A. Kissinger Postdoctoral Fellow and Lecturer at International Security Studies and the Jackson Institute for Global Affairs, Yale University. She is currently writing two books on empathy and emotions. The first focuses on their integral role in diplomacy, combining theory and practice with extensive interviews (Brookings Institution and Chatham House). Her second book examines how empathy and emotions are critical to effective political leadership (Yale University Press). In addition, working with Professor Jack Spence and Dr Alastair Masser, she has co-edited two volumes on diplomacy, which are were published in April 2021 (IB Tauris and Bloomsbury).
Dr Claire Yorke