Tradecraft in Open Source Intelligence
This is a podcast episode titled, Tradecraft in Open Source Intelligence. The summary for this episode is: <p>In this episode we look at tradecraft in Open Source Intelligence with Neil Wiley, former Chair of the National Intelligence</p><p>Council and former Director for Analysis at the Defense Intelligence Agency</p>
DESCRIPTION
In this episode we look at tradecraft in Open Source Intelligence with Neil Wiley, former Chair of the National Intelligence
Council and former Director for Analysis at the Defense Intelligence Agency
Today's Host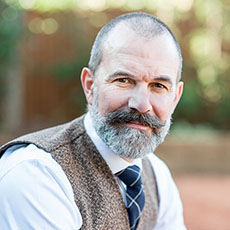 Harry Kemsley
|
President of Government & National Security, Janes
---
Today's Guests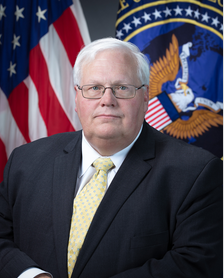 Neil Wiley
|
Professor of Practice at the University of Maryland's Applied Research Laboratory for Intelligence and Security, and Managing Principal at Lyseon Consulting, LLC
Neil Wiley is a former naval officer and intelligence professional. Retired in 2021 after nearly 40 years of government service Neil is an Intelligence analyst by profession and, latterly, reluctant bureaucrat by requirement. Neil served in numerous senior analytic and intelligence leadership positions at the Department of Defense and national levels including, Director for Analysis at the Defense Intelligence Agency, Chairman of the National Intelligence Council – the Intelligence Community's all-source analytic element – and, finally, as Principal Deputy Director of National Intelligence. Currently Neil is a Professor of Practice at the University of Maryland's Applied Research Laboratory for Intelligence and Security, and Managing Principal at Lyseon Consulting, LLC.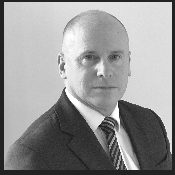 Sean Corbett
|
AVM (ret'd) Sean Corbett CB MBE MA, RAF
Sean Corbett retired from the Royal Air Force in September 2018 after a 30-year career as a professional intelligence officer, where he reached the pinnacle of his profession. He then established a Defence, Security and Intelligence Directorate within a 'new space' geospatial intelligence company, Earth-i, where he advanced innovative Al applications to earth observation data in support of the defence and security sector, and instigated the concept of 'intelligence as a service', leveraging a wide spectrum of publicly available information to answer challenging questions for the community. In October 2019, he set up his own business as a consultant specialising in the provision of strategic advice, commercial intelligence, the space sector, and the optimisation of organisational leadership and change management.
Insight global