Using OSINT to understand geoeconomic statecraft
This is a podcast episode titled, Using OSINT to understand geoeconomic statecraft. The summary for this episode is: <p>In this episode we speak to Claire Chu, Senior Chinese Analyst at Janes Group to discuss economic statecraft as a valuable element of your OSINT toolbox and how open source intelligence on state sponsored commercial activity can support their national interests.</p><p><br></p>
DESCRIPTION
In this episode we speak to Claire Chu, Senior Chinese Analyst at Janes Group to discuss economic statecraft as a valuable element of your OSINT toolbox and how open source intelligence on state sponsored commercial activity can support their national interests.
Today's Host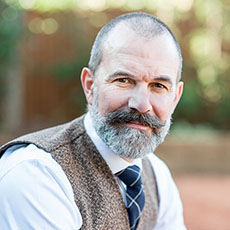 Harry Kemsley
|
President of Government & National Security, Janes
---
Today's Guests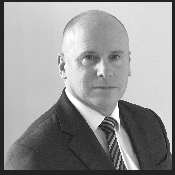 Sean Corbett
|
AVM (ret'd) Sean Corbett CB MBE MA, RAF
Sean Corbett retired from the Royal Air Force in September 2018 after a 30-year career as a professional intelligence officer, where he reached the pinnacle of his profession. He then established a Defence, Security and Intelligence Directorate within a 'new space' geospatial intelligence company, Earth-i, where he advanced innovative Al applications to earth observation data in support of the defence and security sector, and instigated the concept of 'intelligence as a service', leveraging a wide spectrum of publicly available information to answer challenging questions for the community. In October 2019, he set up his own business as a consultant specialising in the provision of strategic advice, commercial intelligence, the space sector, and the optimisation of organisational leadership and change management.
Insight global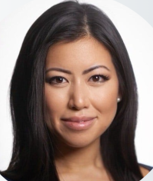 Claire Chu
|
Senior China analyst at Janes Group
Claire Chu is a senior China analyst at Janes Group. She specializes in the geopolitical and national security implications of China's global economic activity. She recently joined Janes in 2022 after the company's acquisition of RWR Advisory Group, where she was in the same role, leading the firm's China practice. Claire launched RWR's Belt and Road Monitor in 2017, which provides a comprehensive biweekly overview of China's overseas trade and investment activities and policy developments, and served as the editor until 2020. Claire previously held research roles at think tanks including the Mercator Institute for China Studies (MERICS) in Berlin, Germany, the Project 2049 Institute in Arlington, and the Center for the National Interest in Washington, DC. She has also worked on rule of law and governance issues at the Congressional-Executive Commission on China (CECC) and at Human Rights Watch. Claire has testified before the U.S. House of Representatives and her commentary has been featured in major media outlets in the United States, Europe, and Asia, including the Financial Times, Bloomberg, Voice of America, Foreign Policy, and Nikkei Asia.
Geoeconomic Statecraft